L Channels
Our most widely used transition trim. Primarily used to transition from tile to carpet protecting the tile's edge from chipping. This universal trim can be used in a variety of applications including, but not limited to, a corner guard on vertical wall applications. Available in numerous finishes to coordinate with any tile or stone selection.
Sold in bundles of 10 / packages of 50. Mix and match.
Please check out our L Channel brochure.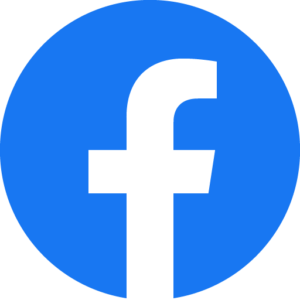 | SKU | Color | Material | Qty/pkg | Size |
| --- | --- | --- | --- | --- |
| GLM-A60 | Mill (aluminum silver- not anodized) | Aluminum | 50 | 1/4" (6 mm) |
| GLM-A80 | Mill (aluminum silver- not anodized) | Aluminum | 50 | 5/16" (8 mm) |
| GLM-A100 | Mill (aluminum silver- not anodized) | Aluminum | 50 | 3/8" (10 mm) |
| GLM-A110 | Mill (aluminum silver- not anodized) | Aluminum | 50 | 7/16" (11 mm) |
| GLM-A125 | Mill (aluminum silver- not anodized) | Aluminum | 50 | 1/2" (12.5 mm) |
| GLM-B60 | Light Bronze (satin champagne) | Aluminum | 50 | 1/4" (6 mm) |
| GLM-B80 | Light Bronze (satin champagne) | Aluminum | 50 | 5/16" (8 mm) |
| GLM-B100 | Light Bronze (satin champagne) | Aluminum | 50 | 3/8" (10 mm) |
| GLM-B125 | Light Bronze (satin champagne) | Aluminum | 50 | 1/2" (12.5 mm) |
| GLM-B160 | Light Bronze (satin champagne) | Aluminum | 25 | 5/8" (16 mm) |
| GLM-B200 | Light Bronze (satin champagne) | Aluminum | 25 | 3/4" (20 mm) |
| GLM-BC60 | Bright Chrome (shiny silver) | Aluminum | 50 | 1/4" (6 mm) |
| GLM-BC80 | Bright Chrome (shiny silver) | Aluminum | 50 | 5/16" (8 mm) |
| GLM-BC100 | Bright Chrome (shiny silver) | Aluminum | 50 | 3/8" (10 mm) |
| GLM-BC125 | Bright Chrome (shiny silver) | Aluminum | 50 | 1/2" (12.5 mm) |
| GLM-BC160 | Bright Chrome (shiny silver) | Aluminum | 25 | 5/8" (16 mm) |
| GLM-BC200 | Bright Chrome (shiny silver) | Aluminum | 25 | 3/4" (20 mm) |
| GLM-BG60 | Bright Gold (shiny gold) | Aluminum | 50 | 1/4" (6 mm) |
| GLM-BG80 | Bright Gold (shiny gold) | Aluminum | 50 | 5/16" (8 mm) |
| GLM-BG100 | Bright Gold (shiny gold) | Aluminum | 50 | 3/8" (10 mm) |
| GLM-BG125 | Bright Gold (shiny gold) | Aluminum | 50 | 1/2" (12.5 mm) |
| GLM-BLK60 | Black (matte black) | Aluminum | 50 | 1/4" (6 mm) |
| GLM-BLK80 | Black (matte black) | Aluminum | 50 | 5/16" (8 mm) |
| GLM-BLK100 | Black (matte black) | Aluminum | 50 | 3/8" (10 mm) |
| GLM-BLK125 | Black (matte black) | Aluminum | 50 | 1/2" (12.5 mm) |
| GLM-BLK160 | Black (matte black) | Aluminum | 25 | 5/8" (16 mm) |
| GLM-BLK200 | Black (matte black) | Aluminum | 25 | 3/4" (20 mm) |
| GLM-BRN60 | Brushed Nickel | Aluminum | 50 | 1/4" (6 mm) |
| GLM-BRN80 | Brushed Nickel | Aluminum | 50 | 5/16" (8 mm) |
| GLM-BRN100 | Brushed Nickel | Aluminum | 50 | 3/8" (10 mm) |
| GLM-BRN125 | Brushed Nickel | Aluminum | 50 | 1/2" (12.5 mm) |
| GLM-BRN160 | Brushed Nickel | Aluminum | 25 | 5/8" (16 mm) |
| GLM-BRN200 | Brushed Nickel | Aluminum | 25 | 3/4" (20 mm) |
| GLM-C60 | Clear (satin silver) | Aluminum | 50 | 1/4" (6 mm) |
| GLM-C80 | Clear (satin silver) | Aluminum | 50 | 5/16" (8 mm) |
| GLM-C100 | Clear (satin silver) | Aluminum | 50 | 3/8" (10 mm) |
| GLM-C125 | Clear (satin silver) | Aluminum | 50 | 1/2" (12.5 mm) |
| GLM-C160 | Clear (satin silver) | Aluminum | 25 | 5/8" (16 mm) |
| GLM-C180 | Clear (satin silver) | Aluminum | 25 | 11/16" (18 mm) |
| GLM-C200 | Clear (satin silver) | Aluminum | 25 | 3/4" (20 mm) |
| GLM-DB80 | Dark Bronze | Aluminum | 50 | 5/16" (8 mm) |
| GLM-DB100 | Dark Bronze | Aluminum | 50 | 3/8" (10 mm) |
| GLM-DB125 | Dark Bronze | Aluminum | 50 | 1/2" (12.5 mm) |
| GLM-DGRN100 | Dark Granite | Stone | 50 | 3/8" (10 mm) |
| GLM-DGRN125 | Dark Granite | Stone | 50 | 1/2" (12.5 mm) |
| GLM-G60 | Gold (satin gold) | Aluminum | 50 | 1/4" (6 mm) |
| GLM-G80 | Gold (satin gold) | Aluminum | 50 | 5/16" (8 mm) |
| GLM-G100 | Gold (satin gold) | Aluminum | 50 | 3/8" (10 mm) |
| GLM-G125 | Gold (satin gold) | Aluminum | 50 | 1/2" (12.5 mm) |
| GLM-G160 | Gold (satin gold) | Aluminum | 25 | 5/8" (16 mm) |
| GLM-G200 | Gold (satin gold) | Aluminum | 25 | 3/4" (20 mm) |
| GLM-GRN-100 | Granite | Stone | 50 | 3/8" (10 mm) |
| GLM-GRN125 | Granite | Stone | 50 | 1/2" (12.5 mm) |
| GLM-PBE80 | Beige | PVC-Plastic | 50 | 5/16" (8 mm) |
| GLM-PBE100 | Beige | PVC-Plastic | 50 | 3/8" (10 mm) |
| GLM-PW80 | White (powder coat) | PVC-Plastic | 50 | 5/16" (8 mm) |
| GLM-PW100 | White (powder coat) | PVC-Plastic | 50 | 3/8" (10 mm) |
| GLM-SAST100 | Sand Stone | Stone | 50 | 3/8" (10 mm) |
| GLM-SAST125 | Sand Stone | Stone | 50 | 1/2" (12.5 mm) |
| GLM-SS80 | Natural | Stainless Steel | 10 | 5/16" (8 mm) |
| GLM-SS100 | Natural | Stainless Steel | 10 | 3/8" (10 mm) |
| GLM-SS125 | Natural | Stainless Steel | 10 | 1/2" (12.5 mm) |
| GLM-W80 | White (powder coat) | Aluminum | 50 | 5/16" (8 mm) |
| GLM-W100 | White (powder coat) | Aluminum | 50 | 3/8" (10 mm) |
| GLM-W125 | White (powder coat) | Aluminum | 50 | 1/2" (12.5 mm) |